Lessons of Liberalisation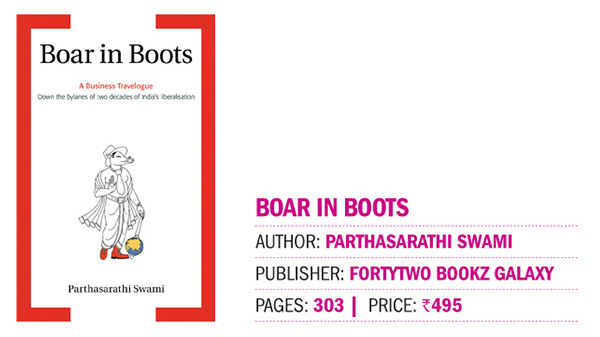 Mr Parthasarathi Swami, the Managing Editor of Business India was writing a 'Business Travelogue' down the bylanes of two decades of India's liberalisation. I was among the several co-travellers he had asked for our thoughts on the "Lessons of Liberalisation". This is what I had said:
We have learnt:
that markets freed from government controls can unleash entrepreneurial energies.
that a calibrated speed of reform is more sustainable.
that institutions (whether for regulation or development) need to be designed and strengthened before markets are allowed free play.
We haven't learnt:
how to set up a speedier and efficient process of building consensus among political parties or between the Centre and the states.
The book has recently been published as "Boar in Boots". Do read it. It's written in a very interesting style! With contribution from over fifty CEOs…